Calendar of Events
No matter what the season, there is always something going on in the City of Wells. Keeping our residents informed of scheduled events and local happenings is important.
Know of an upcoming event that we need to add? Give us a call or send us an email and we will be happy to add it for you.
Upcoming Events
Water Bills
Begins: 5/1/2021 - 8:00 A.M.
Ends: 12/31/2021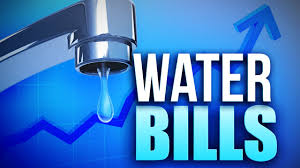 Water bills are mailed out on the 1st business day of every month.
Payments are due on the 1st, 10% late charge is issued on the 17th for all unpaid bills and the final day to pay is the 25th of every month. Non-payment fees will be added to all unpaid accounts on the following business day and services will be disconnected at noon on the 2nd business day following the 25th of the month. Failure to receive a bill does not waive fees. Call city hall for your balance if you have not received a bill. City employees cannot change the rules and regulations set forth by the city council. To discuss the rules and regulations please attend the city council meeting held on the 2nd Monday of each month at 7:00 p.m.
Council Meeting Reminder
Begins: 6/14/2021 - 7:00 PM
Ends: 12/31/2021 - 8:00 PM

Just a friendly reminder -City of Well's Council Meetings are held on the second Monday of every month @ 7:00 P.M. The regular council meetings for 2020 are:
January 11, 2021 - Meeting Cancelled
February 8, 2021 - Meeting Held
March 8, 2021 - Meeting Held
April 12, 2021 - Meeting Held
May 10, 2021 - Meeting Held
June 14, 0201
July 12, 2021
August 9, 2021
September 13, 2021
October 11, 2021
November 8, 2021
December 13, 2021
We will be posting all of the special meetings on the bulletin board located in the city hall as they are announced. Paper copies of all agendas are also available at city hall.
Anyone that would like to be placed on the official agenda should contact the city hall before 11:00 p.m. on Friday before the city council meeting.
Everyone is welcome to attend the regular and special council meetings. A sign-in sheet will be available for visitors and speakers.