Welcome to City of Wells

City of Wells....A Great Place to Live!

The City Between Two Rivers.........In the City of Wells, we are defined less by boundaries on a map than by the sense of shared values our residents hold dear. Small town values, guided growth, preservation of historical, cultural, and natural heritage are just a few of the core principles that make City of Wells a wonderful place to call home.

Support the Wells Development Corporation
Perfect to donate in rememberance of a loved one that has passed. Can be used as a charity tax deduction since it is a 501c3 organization. All procedes go toward the city splash pad project.
Featured News
Summer Republic Trash pick up times
8/9/2023
Starting June 1, 2023, Republic Services requests that all customers place their trash carts by the street at 6:00 am Wednesday mornings for the one hundred summer days. As always, trash carts must be removed from the city's ROW (power poles to the street) 24 hours after collecting trash. This...
City Ordinances - Important Information
11/9/2022
An ordinance is a law passed by the city council to protect all citizens. If you have any questions regarding a particular ordinance, please call City Hall, and we will be happy to help you.
City ordinances are established by our city council; they are not state laws and can only be enforced...
Reminder to Customers - Payment Websie
2/24/2022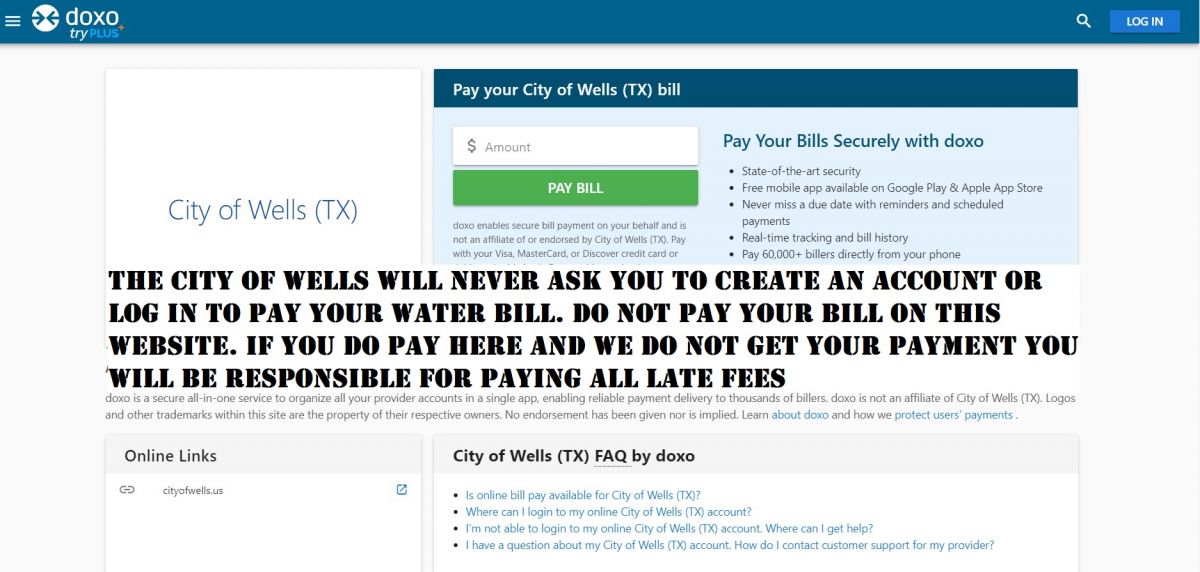 This is the City of Wells' only payment website. When you select "Payment Options on the left-hand side of this page" then select "Pay My Bill Now on the right-hand side of the next page" you will be redirected to "EZNet website".
If you go to the www doxo com website your payment will not get...