Welcome to City of Wells

City of Wells....A Great Place to Live!

The City Between Two Rivers.........In the City of Wells, we are defined less by boundaries on a map than by the sense of shared values our residents hold dear. Small town values, guided growth, preservation of historical, cultural, and natural heritage are just a few of the core principles that make City of Wells a wonderful place to call home.

Support the Wells Development Corporation
Perfect to donate in rememberance of a loved one that has passed. Can be used as a charity tax deduction since it is a 501c3 organization. All procedes go toward the city splash pad project.
Featured News
Burn Ban in Effect
6/22/2022
An immediate burn ban has been issued for Cherokee County and the City of Wells as of June 22, 2022.
Trash Collection Reminder
6/1/2022

Republic Services values safety for its employees and customers as our #1 priority and it is an absolute in the world we live in today. The latest heat wave has already taken a toll on our men and women in the field running eight and nine-hour routes in 100-degree temps to serve the citizens...
Reminder to Customers - Payment Websie
2/24/2022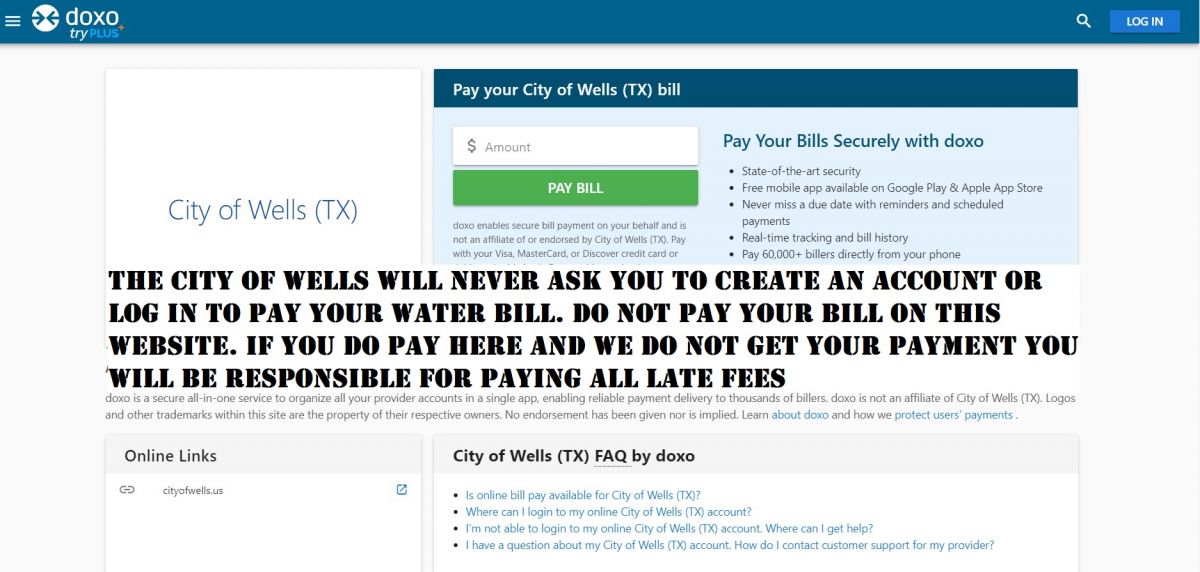 This is the City of Wells' only payment website. When you select "Payment Options on the left-hand side of this page" then select "Pay My Bill Now on the right-hand side of the next page" you will be redirected to "EZNet website".
If you go to the www doxo com website your payment will not get...