Library
"A library is not a luxury but one of the necessities of life." - Henry Ward Beecher
We couldn't agree more. Come to visit your local library. A quiet place to study, relax, work or simply escape in a good book. It's fun, the old-fashioned way.
Business Hours
Sat-Sun-Mon: closed
Tue-Fri 9-5 pm
Fax # (936) 867-4760
The library enforces Section 30.07 of the Texas Penal Code.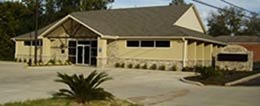 Contact Info
Mailing Address
PO Box 120 Wells, Texas 75976
Frequently Asked Questions
Does the library make copies & fax for the community?
Yes, Copies are .15 cents per page & Faxing is $1.00 per page, Receiving fax $.15 per page
How can I get a library card?
Bring in a form of ID and we will get you a card during your visit. 
Does the library offer GED classes?
Yes, contact the library for more information.
Group Members
Board member
Paige Carrigan
Board member
Gene Carrier