Alerts
Stay tuned here to the latest breaking news and alerts from the City of Wells. Subscribe today and have News & Notices, and Alerts delivered directly to you via email and or text! Just another way we are working harder to better serve our community.
Payment Alert
October 01, 2021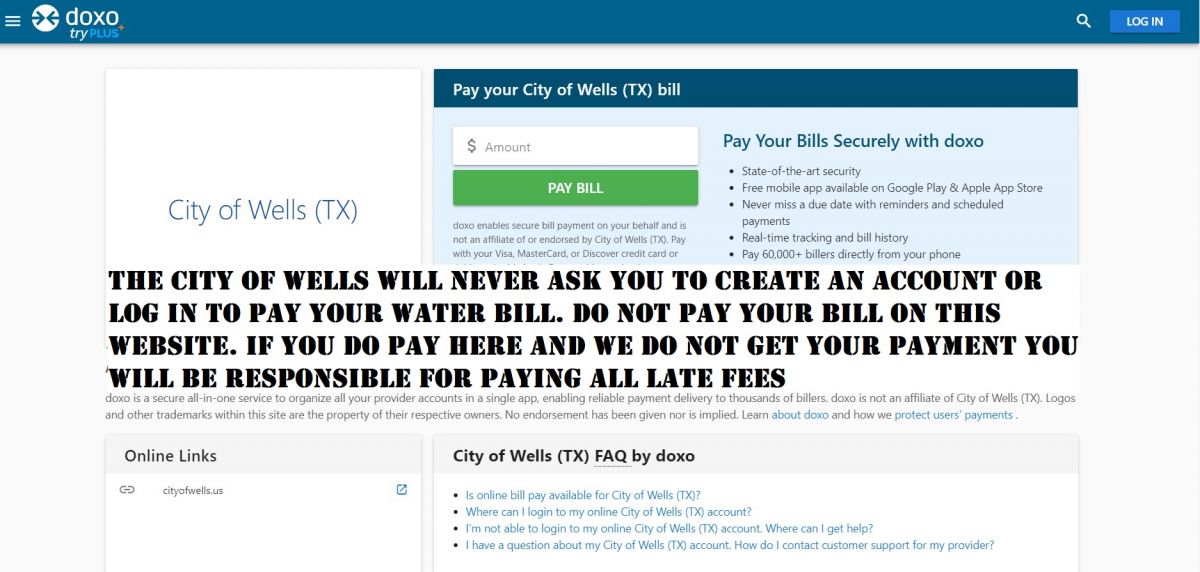 This is the City of Wells' only payment website. When you select "Payment Options on the left-hand side of this page" then select "Pay My Bill Now on the right-hand side of the next page" you will be redirected to "EZNet website".
If you go to the www doxo com website your payment will not get to us. Check your browser bar to very that you are on the correct payment website.
We only have a contract with the EZNet online payment source and it is linked to this page.
Your bank account will reflect a payment from Government Payments.
Reminder For City of Wells Utility Customers
October 01, 2021
It is very important NOT to flush any wipes down the commode into our sewer system. This includes wipes that say they are flushable, baby wipes and disinfected wipes. Our system can not process them and it will cause damage to the sewer system. If we lose our sewer system the City of Wells will guilty system will shut down causing severe problems.