Police Department
The City of Wells Police Department is committed to making a positive difference in the lives of our citizens through professionally supported and trained police offers. Officers strive to provide an environment that will allow citizens to live and work in a safe and secure community.
If you are witnessing a crime in progress or are experiencing an emergency, please dial 911.
Traffic Fines can now be paid online. Simply select the Pay Your Bill Now button and select traffic fines in the drop-down window. The fee for online payment is $3.00 per every $100 charge. This fee is between the customer and the eNETPAY company and is not being paid to the City of Wells.
Report criminal activity in your neighborhood by simply clicking the "Report A Problem" button on the left side of the page. If you wish to remain anonymous do not put your name. Simple put Anonymous in the area marked "name".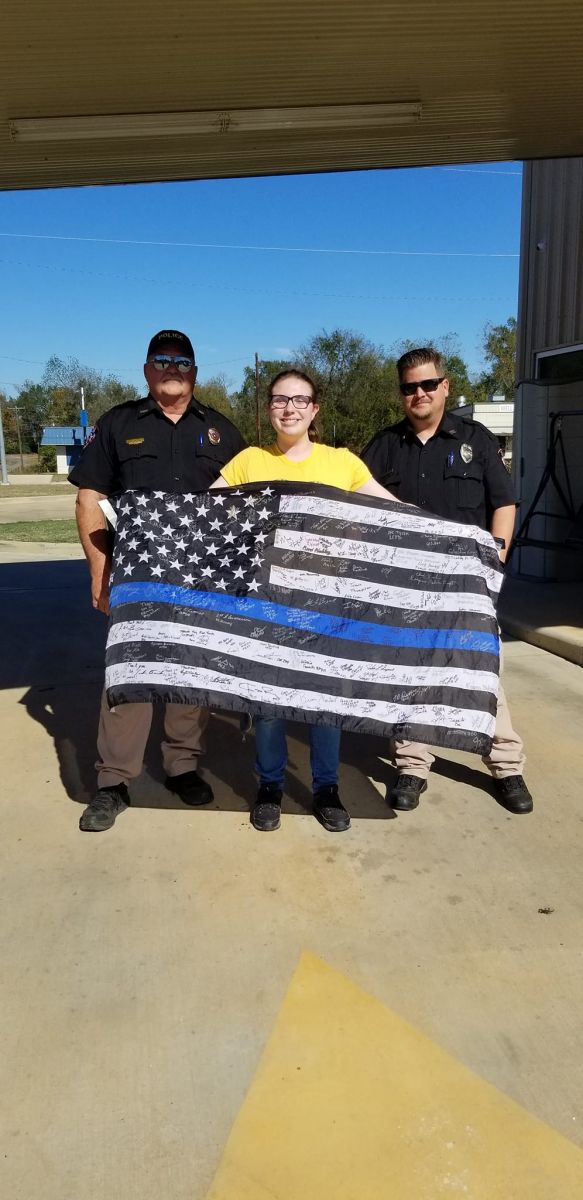 Frequently Asked Questions
Who do I contact if I have an emergency?
Always call 9-1-1 if you have an emergency. Give your 911 address and they will dispatch an officer to your location. 
For non-emergencies contact the Wells police department or Cherokee County Sheriffs Department Non-Emergency by calling (903) 683-2271 and requesting a Wells Police Officer be sent to your location. 
During the 8-5 business hours, you may contact (936) 867-5593 and ask the operator to send the Wells Police Officer to your location. This phone is not manned after 5:00 pm or on weekends. 
How do I anonymously report a crime?
Yes, click on the "Report a Problem" button located on the left of the page. Select Crime Stoppers in the drop-down window. If you want to remain anonymous do not put your name. Simple put Anonymous in the area marked "name".
How do I get a crash report?
Purchase a copy of your crash report (CR-3) online.
Fast, Simple and Secure.
TxDOT Crash Report Online Purchase System Website
https://cris.txdot.gov/public/Purchase
Costs and Ordering:
$6 for a regular copy
$8 for a certified copy - A certified copy is requested when a person needs an official document, such as for a legal proceeding.
Ordering a Crash Report by Mail
If you are unable to use the Crash Report Online Purchase System, you may purchase a copy of a Texas Peace Officer's Crash Report (CR-3) by completing the appropriate request form and mailing it with the required payment to the address shown on the form.

Contact Information
Email: support@crishlp.com
Phone: 844-CRISHLP (844-274-7457)
Brought to you by the Texas Department of Transportation Traffic Operations Division
How do I apply with the Wells Police Department?
In order to apply with the Wells Police Department, you will be required to fully complete a Texas DPS applicant's personal history statement. Return the paperwork to the following address
Wells Police Department
Application Department
PO Box 20
Wells, Texas 75976
https://www.dps.texas.gov/internetforms/Forms/RC-4A.pdf
All applicants must be licensed by the State of Texas as a Peace Officer with preferably (3) three to (5) five years of full-time experience of active service and live within 20-25 miles of the City of Wells. 
Starting pay to be determined by experience with certificate pay being one of the benefits as well as sick time, comp time, vacation time, holiday pay, health insurance, life insurance.